Greetings from Edinburgh!
     We have just arrived in Edinburgh and are preparing for our gigs in Glasgow this weekend - very exciting!
     The day before we headed off to Scotland I did a phone interview for a local newspaper, and as I was trying to explain what type of music we play (which is always tricky, I think), I got the question "so it's basically folk music you play?" I ended up replying yes to that question, because after all, is it possible to play acoustic music without there being an element of folk music present? Of course, there are so many different types of folk music, as well, and there's certainly Scottish, Swedish, and American folk styles showing up in our music, and maybe other styles, too. And maybe you could call all types of music folk music? After all, we are all folks playing music!
     Here are a couple of videos of music that have strongly inspired me and John to play the music we play today.
     Eileen Ivers' album Wild Blue was the first fiddle album I ever heard and it totally blew me away. I remember sitting with my jaw dropped the whole way through the first listen, and it made me decide to do anything to learn to play the fiddle. Here she is, just her, her fiddle, and two great reels: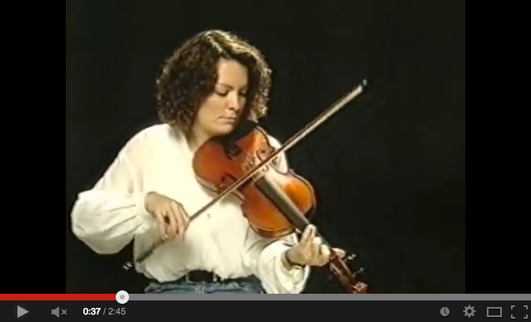 One of John's inspirations is Michael Hedges. I think you can hear some similarities:
What do you think - is it possible to play acoustic music without admitting to playing folk music? And is all music folk music?
Sofie
xx