On the 11 June 2013 we went to Nalen in Stockholm to see Steve Earle play.... We love Steve Earle, and his music has meant such a lot to the both of us.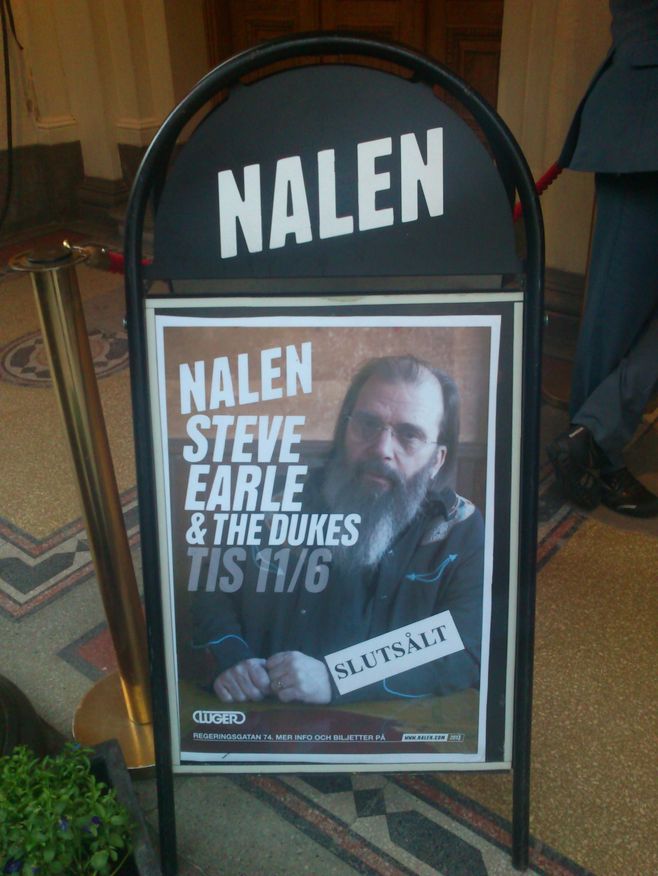 He played with The Dukes that night, and he played most of our favourites, like My old friend the blues, Guitar town, The rain came down, I ain't ever satisfied, Johnny come lately, The Galway Girl, and Ben McCulloch. It really was a magical night. The band was super hot, and Nalen is such an amazing venue.
And John had brought his Martin guitar, so afterwards we queued up to meet Steve and ask him to sign John's guitar.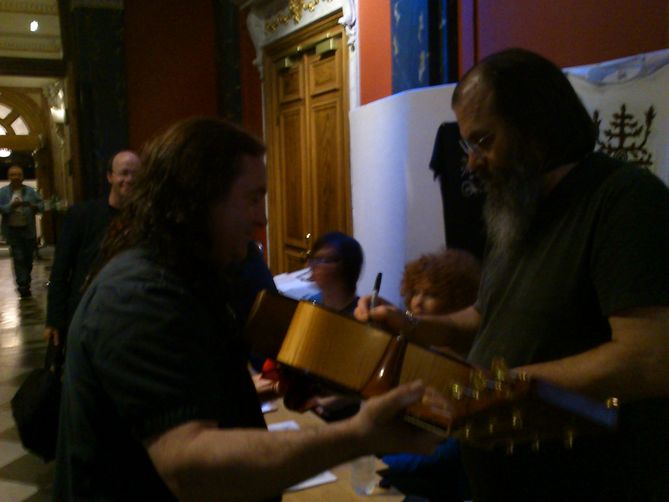 Steve was really interested in the guitar (it is a nice one!), and he even picked it up and played a bit of My old friend the blues on it....! And then he signed it on the back: "My old friend the blues - Steve Earle". Such a great night.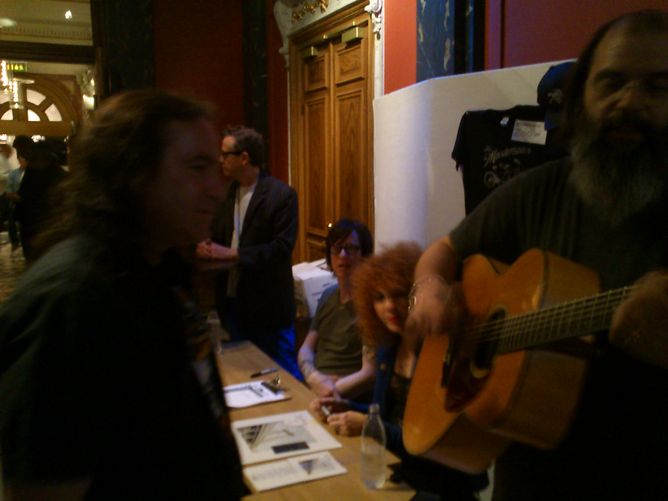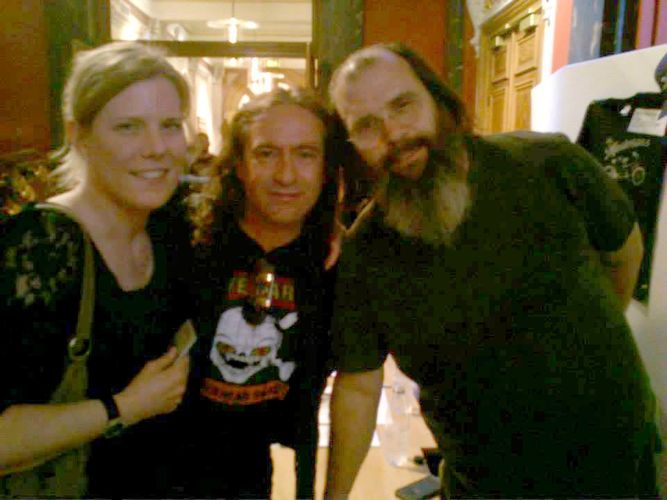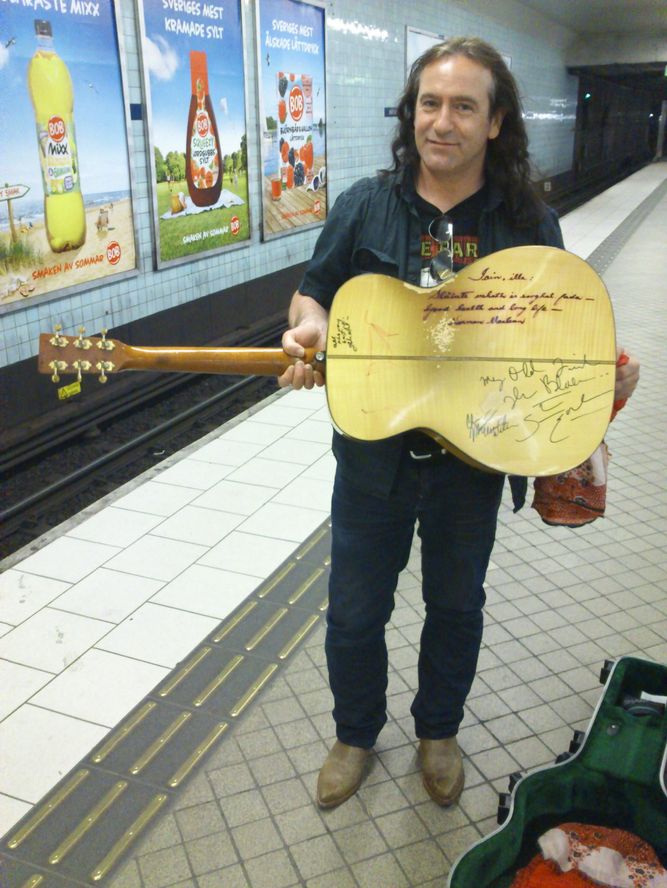 Here is a video from the night: https://youtu.be/KJtNsFri1ZA
And another one: https://youtu.be/6DUyFAyNcWE