Sign up for our newsletter plus a free download of 4 rare John & Sofie tracks! / Prenumerera på vårt nyhetsbrev här!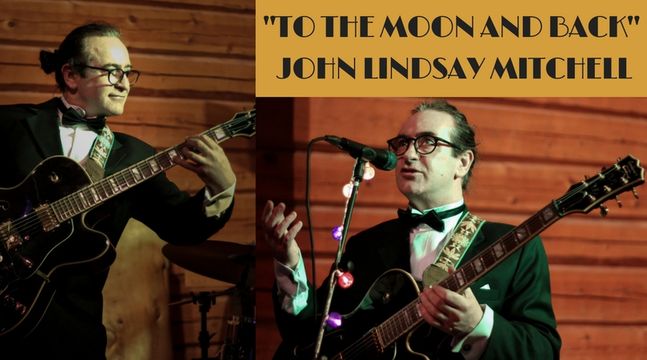 PHOTOS: JONNA WENDIN
TO THE MOON AND BACK is the new jazz show featuring music and songs by Frank Sinatra, Duke Ellington, George Gershwin, Nat King Cole, and more - introducing the guitar and voice of John Mitchell.
To book TO THE MOON AND BACK, contact John on +46 (0)73 554 5684, or e-mail contact@johnandsofie.com
SET LIST
Fly Me To The Moon  (Bart Howard)  Frank Sinatra
Summertime  (Dubose Heyward)  George Gershwin
Girl From Ipanema  (Jobim, Gimbel)  Stan Getz, Peggy Lee, Sinatra
(Get Your Kicks On) Route 66  (Bobby Troup)  Nat King Cole, Chuck Berry
All Of Me  (Marks & Simons)    Count Basie, Louis Armstrong, Michael Bublé
Don't Get Around Much Anymore  (Ellington, Russell) Duke Ellington,Ella Fitzgerald
Georgia On My Mind  (Carmichael, Gorrell)  Hoagy Carmichael, Ray Charles
I've Got You Under My Skin  (Porter)  Cole Porter,  Sinatra,  Bublé, Ella Fitzgerald
So What  (Davis)  Miles Davis,  John Coltrane, George Benson, Grant Green